Aloha my Friends!

Aloha! (That means 'Greetings!' in Hawaiian) Thank you for visiting my Hawaiian page! I hope that you all enjoy looking at these sites below of Aloha! and to tour the Hawaiian Islands. Have fun!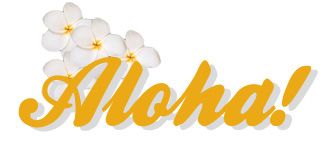 Here are some Hawaiian links you might enjoy.
Hawaii's Official Tourism Page
Ala Moana Center: Hawaii's main tourist attraction and shopping place
Waikiki - Hawaii's main tourist place on Oahu
Hawaiian clip-art and tropical images
ABC Stores - The Store With Aloha
Hawaiian Gifts from AndHawaiian.com - Hawaii Gifts of Aloha Here.
Hawaiian Magic Tropical Flowers
Hawaiian Bath and Body Products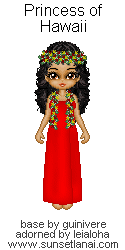 Please visit this site by clicking on the hula girl above.